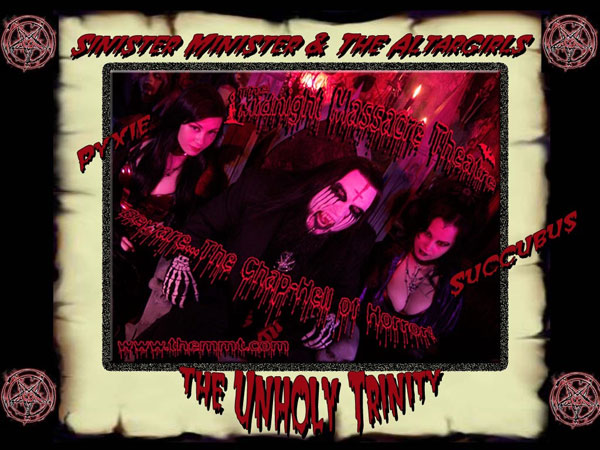 If you are sick and tired of paying huge bills for your cable/satellite and can't find anything decent to watch you may want to dust off that archaic television antenna and check out what's for free. When the FCC ruled that all television stations must broadcast a digital signal an unexpected surprise occurred that some have said is the renaissance of the golden age in horror late night programming.
The new free signal comes with many deviations of the same channel. We now have the standard NBC 4, but also 4.1, 4.2, etc.. Some very interesting stations that ,for whatever reason, could not exist on cable have now appeared on free antenna television sets across Los Angeles. Shows from all over the country are now in our living rooms thanks to the FCC ruling. Some of my favorite Saturday night scare fests include Chiller Theater with Wolfman Mac out of Chicago, Off Beat Cinema from Buffalo, and The Midnight Massacre Theatre with the Sinister Minister out of Las Vegas, Nevada.
I was lucky enough to exchange some emails with the Sinister Minister and asked him nicely- in fear of getting attacked by his evil female sidekicks- to describe the Midnight Massacre Theatre!