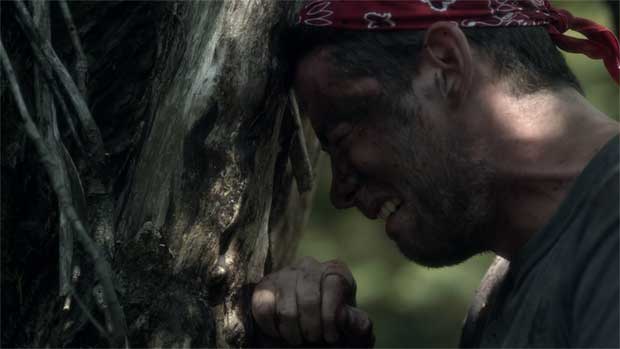 Great premise- In the Fall of 1940, the entire population of Friar, NH abandoned their homes and walked up an ancient trail, never to be seen alive again. Their fates have remained a mystery for over 70 years, until a team of researchers discover the trailhead and attempt to track the path the doomed citizens of Friar took.
My first impression while watching YellowBrickRoad was the feeling of being lost and desperate; to do anything to find my way home. Like similar stories (Blair Witch Project), but done much better, this film really stresses some major themes of desperation, isolation, loneliness, and disorientation.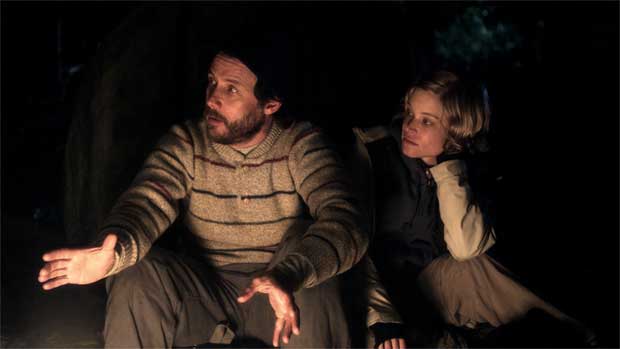 As you would suspect, the same fate awaits the research team that walks the same path as the doomed citizens from 1940 and not all questions are answered in the film however, the film is done well; both storytelling and production. This is not a low budget shaky camera, they found the footage and this is their story, but, rather a very well made production of a group of researchers slowly deteriorating from pressure. If you have ever been lost in the woods than this movie will scare the hell out of you. And to add insult to injury, the woods begin to emit a soundtrack from the 1940's that drives you batty. What the end result becomes is that the person you were trusting in your team suddenly becomes crazy. It makes you think that things like this happened in real life; think about the early settlers- Donner Party.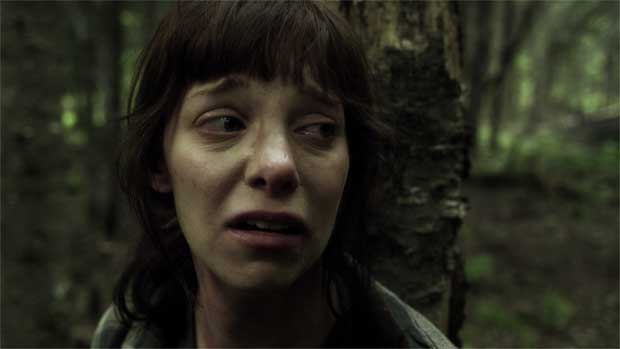 This film is an allegory of being lost and it is done well. Also thank you for not giving us another low budget shot on video, shaky camera, not sure what I am seeing, I think I am nauseas from all of the out of focus wobbly cinematography - this is a nice looking picture!!
Check it out June 1st at a local AMC theater near you. For advanced tickets or more information visit YellowBrickRoad