Grab some popcorn and find your favorite film!
Every year Leonard Maltin does a movie guide as a reference or a companion guide to help film fans find information about their favorite pictures. What makes the guide fun and quick is the information listed about the availability on DVD, video, laserdisc or unreleased to home video movies, this helps for hard core collectors trying to find their favorite film. Although the guide is missing some classic films, the book contains more than 12,000 DVD and 12,000 video listings.
I am a big fan of contributing writer Bill Warren and I like Maltin's guides but in a digital age
is there a need for this book? I would argue there is a need for the book from a speed and
accessibility point of view. In the introduction of the paperback Maltin makes a point that there
is a trend to bash anything not digital, and I agree with his point. There is no reason why a
book and a webpage can't coexist and be functional or enjoyable. This guide is the perfect
paperback to keep at a quick reach to find answers to film availability on DVD. I love IMDB
but why not have the guide as well. I like the feel of paper but I really like the quick accessibility to any film without the need for a wifi signal. The 2013 movie guide is available now.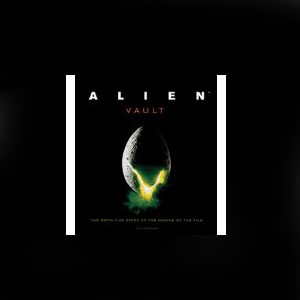 Alien Vault is the must have book for fans of the classic Ridley Scott 1979 sci fi shocker "Alien." Los Angeles Review News was lucky enough to ask the author some questions about the book and to get to review the hardcover classic. Please read the Ian Nathan Interview.


Hire Me Hollywood is a very candid book from Mark Scherzer and Keith Fenimore. There is a lot of great content in this book but the thing that makes the paperback worth the price is the candid stories told from artists/show business insiders. It seems that a common thread in the book is that almost every story is about opportunity meeting perseverance with a little luck. Although all the tales have a similar theme, some are better than others. I liked Sam Trammell candid style of storytelling and Mark Steines tale of falling into Entertainment Tonight. There are loads of quirky tidbits in this book; who knew The Walking Dead ate green grape quesadillas with guacamole! This is a fun read- check it out!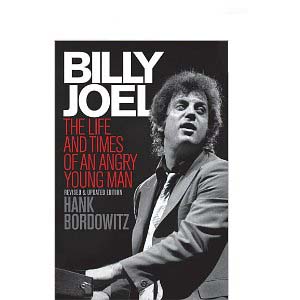 I remember being a young impressionable kid and hearing Billie Joel for the first time. I wanted to learn how to play the piano. Although he was a hero for many fans- Joel is his own worst enemy. One would think that with all of the success he has had as an artist and a songwriter he would be the happiest artist on the face of the planet. In the book, Billie Joel: The Life and Times of an Angry Young Man, we discover that the idol is made of flesh and blood. The book shows a very human side including a very rough start to a rocky career filled with a silver lining. Some of the highlights include the controversy over the song Captain Jack, his marriage to Christine Brinkley, a world tour with Elton John, and a mirror into a creative soul that is always seeking validation. You can't write that many popular songs without a dark need to be creative. The book is from Hank Bordowitz, who really does a great job capturing a tortured creative soul. I strongly suggest reading this book if you are a fan of Billie Joel.